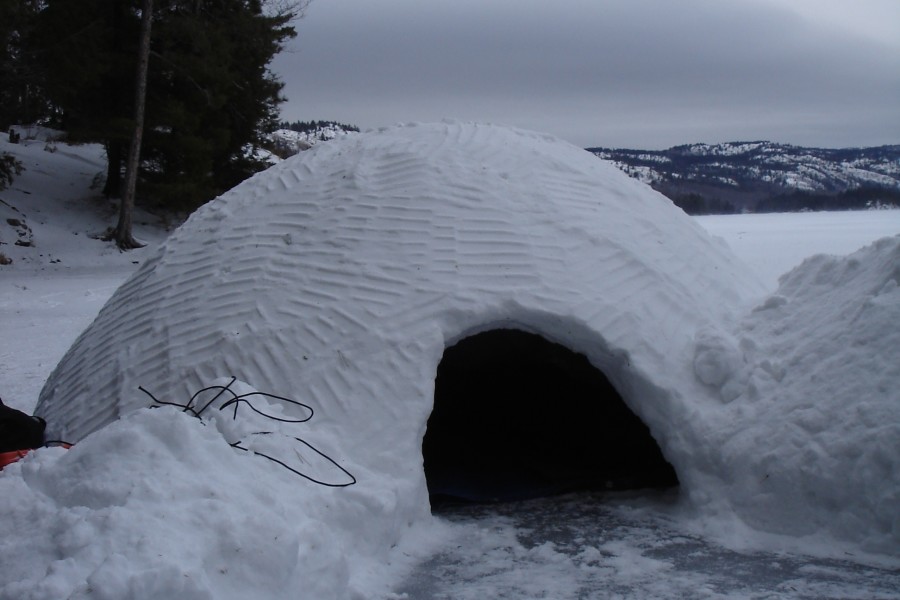 Winter Camping (2 - 4nights)
Come and discover the absolute beauty and serenity of camping in a winter wonderland! There is nothing quite like huddling around a campfire drinking hot coffee and tea, listening to the sound of absolute silence. Wildlife is often seen more clearly and surprisingly more often against a background of freshly fallen white snow!
With appropriate gear and technique, winter camping can be an experience of a lifetime. We'll learn to make a quinzee to sleep in that will keep as warm as toast even through a northern Ontario blizzard!
Our trip routes are shaped around your comfort level and we have several different wilderness areas we often use.
We'll start our journey with an initial meeting, get to know each other and set out some goals and plans for an amazing time on our trip. We'll also discuss the logistics of the trip, outfitting needed for you and your group, and any dietary concerns you may have.
At the end of this meeting we'll set up a time for our 2 - 4 night winter camping trip. Typically we visit places like Killarney park, Algonquin Park, Frontenac Park as well as sections of the Bruce trail and other Crown land trails. All the parks and wilderness we visit offer stunning scenery and seclusion, a chance to see the local wildlife, and suit all levels from beginner to experienced. If there's a place you'd love to visit, let us know and we can add it to our list!
At Deepwater Excursions we love to serve! Cooking and serving awesome meals is part of our passion and you will enjoy healthy, fresh, home cooked meals on the trip. Tea, coffee and hot chocolate are readily available as well. We of course will alter the menu for gluten sensitivities, allergies and vegetarian diets.
In addition to all food on the trip, we supply a sled for your gear, snow shoes, tents, water purification, stoves and cooking gear, all safety and first aid equipment, shovel and miscellaneous gear. At our first meeting we'll give you a list of personal items you may want to take, the most important being a sleeping bag, foam roll and your favorite warm sweater. Not to worry if you're sleeping bag isn't warm enough...we have several winter bags we can loan you.
After careful planning and preparation, we'll makes brand new tracks across the frozen lakes and trails of Ontario's wilderness, as the world of distraction melts further away around every turn in the trail.
We'll return home after our time away refreshed and encouraged, energized and focused. We see this time as the start of a new beginning, time to make new commitments to ourselves, our families, and relationships.
850 + HST for all sessions and 3 day trip. Please inquire about family and group discounts.
More Products & Services