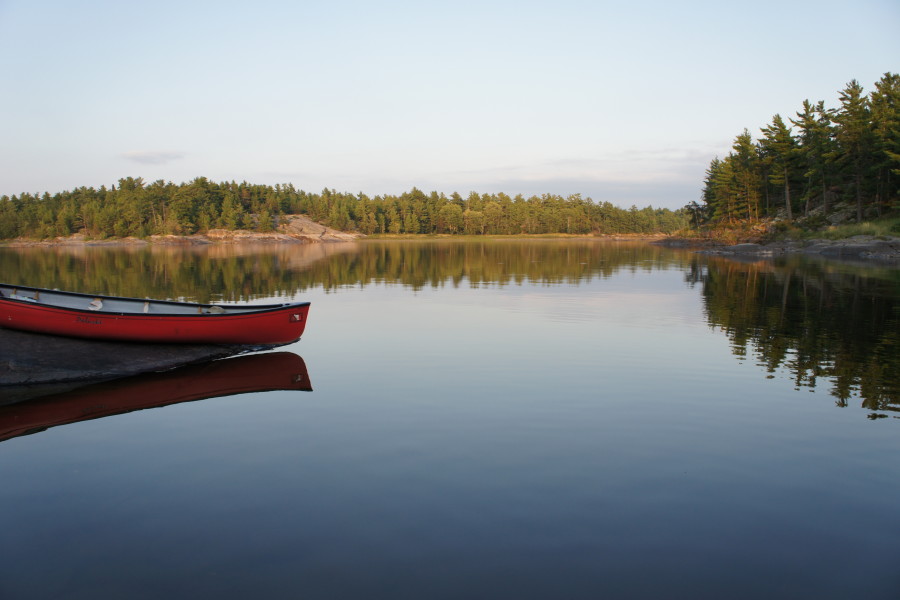 Canoe Tripping (2 -5 nights)
ADVENTURE AWAITS There is no doubt about it. Life is an adventure. Discover the hidden beauty of Ontario lakes and rivers. Let's get away, clear our heads, consider the beauty of the natural world and avoid those mounting therapy bills.
The overnight canoeing trips are our most popular adventure option. Our trip routes are shaped around your comfort level and we have 6 different wilderness areas we often use.
We'll start our journey with an initial meeting, get to know each other and set out some goals and plans for an amazing time on our trip. We'll also discuss the logistics of the trip, outfitting needed for you and your group, and any dietary concerns you may have.
At the end of this meeting we'll set up a time for our 2 - 5 night canoe trip. Typically we visit places such as the French River, the Black River, the Petawawa River, the Madawaska River, Algonquin Park, The Massasauga Park, and Killarney Park. All the rivers and lakes we visit offer stunning scenery and seclusion, and suit all levels of paddlers from beginner to experienced. If there's a place you'd love to visit, let us know and we can add it to our list!
At Deepwater Excursions we love to serve! Cooking and serving awesome meals is part of our passion and you will enjoy healthy, fresh, home cooked meals on the trip. We of course will alter the menu for gluten sensitivities, allergies and vegetarian diets.
In addition to all food on the trip, we supply canoes, paddles, life jackets, tents, water purification, stoves and cooking gear, all safety and first aid equipment, even a dry bag to use for your things that gotta stay dry! At our first meeting we'll give you a list of personal items you may want to take, the most important being a sleeping bag, foam roll and rain coat!
After careful planning and preparation, our paddles will finally dig deep into the clear waters of Ontario's wilderness, as the world of distraction melts away with every paddle stroke!
We'll return home after our time away refreshed and encouraged, energized and focused. We see this time as the start of a new beginning, time to make new commitments to ourselves, our families, and relationships.
$850 + HST for all sessions and 3 day trip. Please inquire about family and group discounts.
More Products & Services